Hours
Mon - Fri: 8:00AM - 5:00PM
Sat: 8:00 AM - 11:00AM
Sun: Closed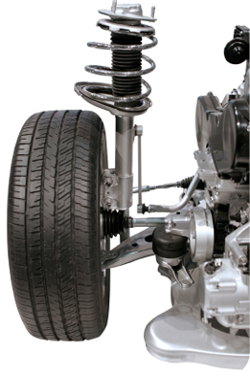 Whenever you feel your vehicle pulling to one side of the road instead of going straight, your steering wheel not being in the starting position or your tires squealing when doing a turn, you may a consider priority alignment services for your car.
Indeed, misalignment can cause considerable damage to your tires by wearing them out too soon and unevenly.  For that reason, our experts suggest the performance of an integral suspension and steering revision with every new alignment.  In the process, any part or component that has to be replaced shall be in order to recuperate steering control and maneuvering, that in the long run will keep your tires in the right direction.
At the end, at Flawless Automotive Repairs, we want you to be safe and protect your ride.